On this page you will find a directory of resources in the form of carefully-vetted products and service providers (sorted by category) which my family has utilized as tools to live comfortably on a modest income while aggressively pursuing financial independence.
For each listing, I intend to include a brief summary of the value proposition, as well as a link to an article detailing how I incorporated the item or provider into my own overall financial game plan and to what effect.
I enthusiastically recommend each of the items or providers listed here to others looking to achieve their own form of financial freedom. The list will grow over time as new articles and strategies are published.
Some of the below links may be affiliate links, meaning the blog may receive a commission at no cost to you if you sign up for or purchase any products or services via said links (many thanks!). You can find more information regarding the affiliate relationships of this blog by viewing my Affiliate Disclaimer.
Money Management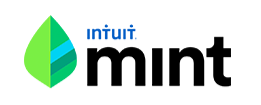 Mint is a free, web-based money management software owned by Intuit, which also owns and operates TurboTax and QuickBooks.
Mint's value lies in simplifying personal finance by doing all of the grunt work for you – managing your bills, tracking your spending, creating your budgets, tracking your progress on savings goals. It even monitors your credit score. Mint makes it incredibly easy to master your money with a minimal investment of time or effort, and there's no catch – it's completely free.
My wife and I have been Mint users for the last seven years and have found it to be one of the most powerful tools in our financial toolbox. Learn all about how Mint works and why I consider signing up to be the first step on the journey to financial freedom in Personal Finance Made Easy: Master Your Money With Mint.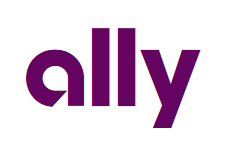 Ally Bank is an online-only bank which specializes in providing high-interest online savings accounts with no gotchas, hoops to jump through, or fees.
Ally is FDIC-insured and offers a 60-day fraud protection guarantee. Online savings accounts have no minimum deposit, minimum balance fees, account maintenance fees, or inactivity fees and return a 4.25% APY as of September, 2023. Incoming or outgoing transfers to external accounts are fee-free, and recurring transfers can be easily scheduled.
We have kept our dedicated savings accounts and our emergency fund at Ally since 2015. We've made nearly $1,000 more in savings interest over that span than we could have at our local bank, while paying nothing in bank fees. Read why we started using Ally and why we recommend them so highly in Flee The Robber Barons: Avoiding Exorbitant Bank Fees.